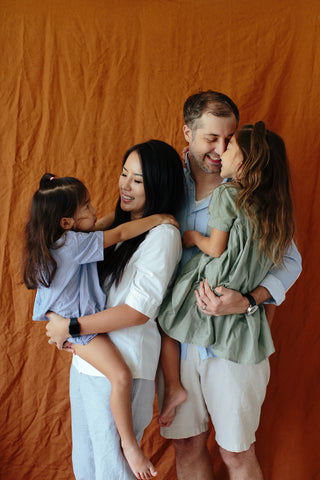 KEKA stands for two little girls growing up in the urban jungle who love open ended play. As responsible parents, it is important for us that our kids learn through play to become creative with big imaginations, so we picked the toys from our unplugged childhood to nurture this. For us, wooden toys are not only a sustainable natural material, but they also have the textures and markings of nature, making them them ideal for curious little ones and that is why we want to share these awesome toys with you.
All toys are carefully selected and tested by our most critical customers we can imagine: our own kids.
We hope that your kids enjoy these toys as much as ours do.